With $1.3 million in sales passing through their store each year, Brent Ozar Unlimited can't afford to have a broken WooCommerce checkout – or deal with the awkwardness that's inevitable when a potential customer is the first to notice.
In our first case study, learn how Brent Ozar Unlimited has used Robot Ninja to automate their WooCommerce testing, offload tedious manual testing, and rest easy knowing they'll get an email alert when Robot Ninja detects their store is broken – instead of a customer complaint.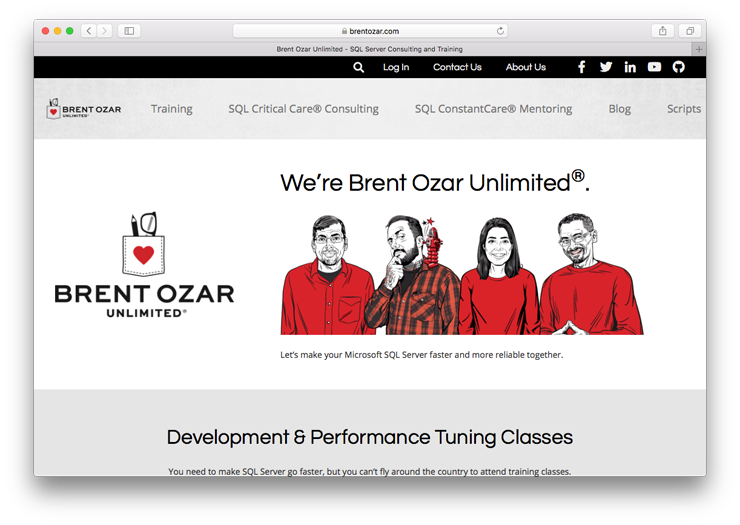 1. Can you tell us about your store and what you do?
​We make Microsoft SQL Server faster and more reliable. We do that by selling training, mentoring, and consulting.
For example, a professional sports team started winning a lot of games and every time they won, their online store would fall over. People couldn't buy jerseys and it was costing the team real money every week. They brought us in to find the root cause and, thanks to our database tuning, they were able to sell more jerseys the very next weekend.
The site started as a blog back in 2001, and originally used third party partners to handle our ecommerce. In 2015, we switched to WooCommerce. We're currently doing $1.3 million a year online sales.
2. What challenges were you experiencing prior to signing up for Robot Ninja? Did you test your store regularly?
We didn't test our store regularly, only after folks complained. The workflow was just too awkward.​ To test the checkout process, I had to spend about 5-10 minutes buying an item, refunding my card, and restocking the item in WooCommerce.
3. How would you describe testing WooCommerce manually?
Painful!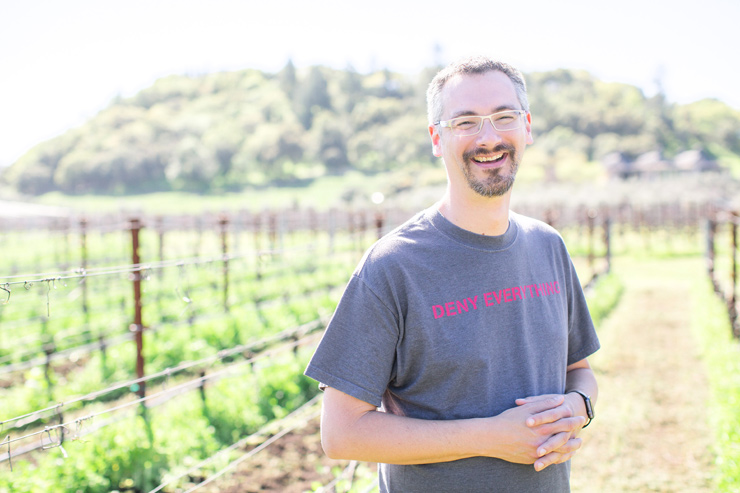 4. Can you describe an instance when your store broke? How did you find out it wasn't working as expected?
Our products have a relatively high average price compared to most WooCommerce shops (we sell $500-$5,000 training classes), so during a normal week we can go a few days without a checkout and that doesn't set off alarm bells, especially if we're not running a sale.
Once, we made a theme change that shouldn't have affected anything (you know how it goes), but it broke the checkout process. ​Because we didn't think of it as an ecommerce change, we didn't even bother looking at the checkout process. Days later, we had a prospective customer inform us that they couldn't check out – otherwise it probably would have been several more days before we'd have caught it.
​Another time, an automatic plugin update made the checkout process suddenly take two more steps. We only found it when we went to walk a customer through the checkout process and we realized that it'd suddenly grown much more awkward.
5. How did you come across Robot Ninja? Was there a particular problem that led you to go searching for a testing solution?
I was having some challenges with the Subscriptions and One Page Checkout plugins. The checkout flow wasn't working as smoothly as I wanted – I wanted people to be able to choose on one page between monthly and annual subscription plans. So I went to look at who made them to see if I could hire them for consulting. I just happened to run across Robot Ninja on Prospress's website and went:
"Wow, this solves a problem I never knew I had!"
Now, it probably sounds backwards that I came to Prospress because I was having problems, and I ended up buying… more plugins! You might read that and say, "If he didn't like their work, why would he buy more of it?" But I did like their work, I just needed help.
The price for Robot Ninja was so low ($9 a month) that it was an absolute no-brainer. I didn't care if it worked or not – I didn't mind losing $9 to find out. At $49 a month I still would have pulled the trigger immediately. If Robot Ninja saved me from losing just one customer, it would have paid for itself for an entire year. It's already done that, so I'm tickled pink.
6. How did you find the onboarding process when you joined Robot Ninja? Can you describe your experiences when dealing with support? Did they meet your expectations?
​Better than $9/mo would suggest. It was even easier to install than I expected. I was impressed that the product didn't need to use my real credit card to do the test purchases, and that it would automatically void its own sales. I thought at $9/mo, I was going to have to do something like go in and manually delete stuff every week to clean up after it.​
7. How has Robot Ninja helped you save time and increase productivity? How has Robot Ninja changed your workflow?
For those sitting on the fence about signing up for Robot Ninja, you're going to be surprised and delighted at how easy the setup is. Take fifteen minutes, get it set up, and you'll feel better the very next day when you see Robot Ninja buy something and clean up after itself automatically.
I'm able to make more changes more confidently to my online store –​ I just let RobotNinja handle it.